Welcome to IAFF Local 1624 Sanford Professional Firefighters and Paramedics Offical Website

This is the offical website for the Local IAFF 1624 Sanford Professional Firefighters and Paramedics . This site is undergoing changes so please excuse our apperance while these changes are being made.
New Assistant Chief:
The Sanford Fire Department wishes to welcome newly appointed Assistant Chief Steven Cutter. Assistant Chief Cutter served previously as Chief of Newburyport Massachusetts.

Assistant Chief Cutter brings years of training and experience to the position. Assistant Chief Cutter assumes his responsibilities and was sworn in 08/19/2014
Congratulations to Paramedic Clarke. Paramedic Clarke recently completed his year of probation after being hired. All Employees undergo a year of probationary time. Paramedic Clarke will continue on B Shift.
Happy Retirement to Al Noble. Al proudly served the communities of Sanford and Springvale for 34 years. Al's last shift was followed by a breakfast with many department members in attendance. For those wondering, yes there was bacon!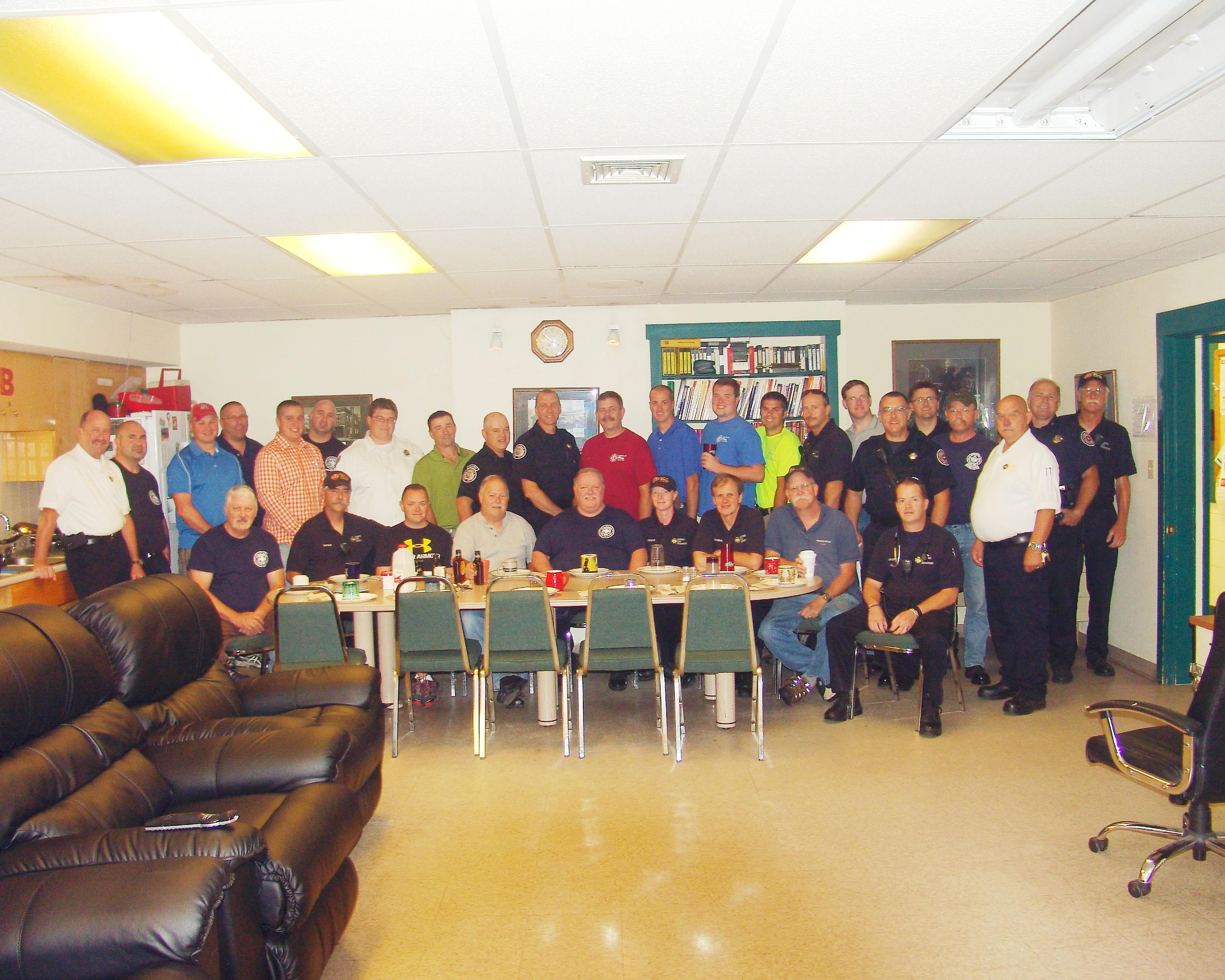 Sanford Fire Department is now streaming its radio channel online click the link below to listen. You may also download apps within your smartphone's app store to listen.
www.broadcastify.com/listen/feed/17387
L1624 Welcomes New Members
FIRE MARSHALL PATRICK COTTER: (Appointed April 2014): Fire Marshall Patrick Cotter joined the Sanford Fire Department in September of 2013. Fire Marshall Cotter is actively involved in the community his office is located at City Hall.
PARAMEDIC JARRETT CLARKE: (Appointed March 2014): Paramedic Clarke joined the Sanford Fire Department in August of 2013. Paramedic Clarke is assigned to B-Shift on Rescue 3
57608 visitors since Oct 04, 2005